Upgrade Package to Indexing ER32 Tool Holder
Description
Add to upgrade standard ER32 Tool Holder to the Indexing Option
• use for reamers or other tools where you want to position the tool in 2,3,4,6 or 8 positions
read more
Description
Using the T-Er32i to sharpen Reamers and Corner Prep End Mills
This End Mill Workstation mounts on the Tradesman DC Bench Grinder. It allows you to hold the tool square to the wheel for easy creation of end mill features. The T-ER-32i  is able to index to several prescribed positions around the tool (for specific operations such as reamer sharpening and plunging corner rads), .76 spindle, optional x-axis lever slide and collet set.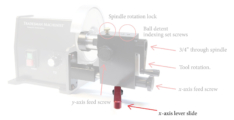 x-Axis Lever Slide for T-ER32i Indexing End Mill Workstation
End Mill / Tool Grinding Accessories $ 45 (USD) + Add to cart
ER32 Collet Set
Cuttermaster Professional Accessories $ 52 – $ 152 (USD) Choose Options
Precision Plated CBN and Diamond Grinding Wheels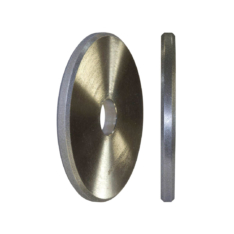 Weldon Set Screw Flat Grinding Wheel – Diamond for Carbide
4", 5", 6" Machinist / Specialty $ 145 – $ 165 (USD) Choose Options
Additional information
Weight

3 kg

Dimensions

31 × 18 × 18 cm
Reviews (0)
There are no reviews yet.