Tradesman 6″ Machinist Neck and Cut Off, T6NCi
Description
Tradesman Machinist Complete with T-ER-32i Neck Grinding Attachment, and diamond chamfer wheel
• Powerful Torque Compensating Whisper Drive DC Motor and Control
• Grind Weldon Set Screw Flats with included diamond plated chamfer wheel
• Grind Neck Reductions, T-slot cutters, cut off carbide and more with additional wheels
• DC Variable Speed
• Standard Tool Rests
• Plugs in to any AC outlet
read more
Description
The Tradesman Machinist Neck and Cut Off complete with one Diamond Tradesman 6″ Plated chamfer grinding wheel, and T-ER32i Neck Grinding Attachment (Shown below with Cuttermasters Cut Off Wheel, additional). This is our one-wheeled version of the Tradesman Machinist, designed to be a dedicated neck reduction, set screw flat and cut off station (and more).  Visit our grinding wheels pages for a full list of wheel choices.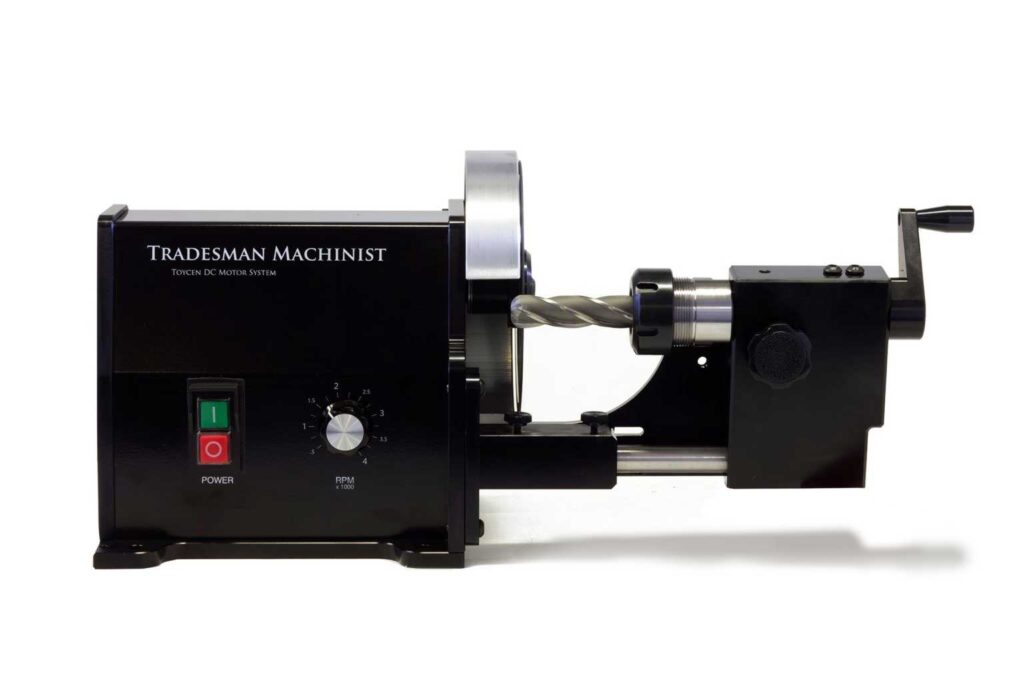 Our Superabrasive wheels are balanced and always flat, so no extra grinding dust. When you use the Tradesman Grinder with it's DC motor you find you can grind heavy cuts, at below 1000 rpm, keeping the grinding process cool and quiet.  If you want to put a .005 radius/chamfer on something, you can hear when the tool contacts the wheel. 
Add Wheels for Cut Off, Rads, and Neck Reduction
Neck Reduction and T-Cutter Creation
Neck reduction: This often needed grind is quick and easy with the Tradesman Machinist T-ER32i Neck Grinding Attachment and one of our diamond plated Shoulder Wheels.  This same set up is perfect for creating your own T-cutter out of a standard end mill with our CBN Shoulder Wheels.
Add x-Axis Lever Slide to Workstation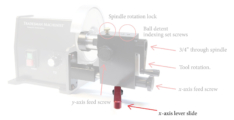 x-Axis Lever Slide for T-ER32i Indexing End Mill Workstation
Tool Grinding Accessories $ 45 (USD) + Add to cart
ER32 Collet Sets (Imperial and Metric)
Cuttermaster Professional Accessories $ 52 – $ 152 (USD) Choose Options
Shipping Dimensions
Weight

16 kg

Shipping Dimensions

31 × 31 × 50 cm
Reviews (0)
There are no reviews yet.