Twin Universal Support Similar for Tormek Knife Sharpening fixtures 12 mm Chromed rail
Description
Use this support with our TE-TB Tormek Bracket to use your favorite Tormek knife jigs on the Tradesman Edge DC grinder. Note that the diameter is 12.75mm, slightly larger than the Tormek US-105. This means that it wont fit the Tormek jigs that follow the rest on a sleeve. It is best for the Tormek knife jigs.
read more
Additional information
Weight

1 kg

Dimensions

70 × 17 × 6 cm
Reviews (0)
There are no reviews yet.
You may also like…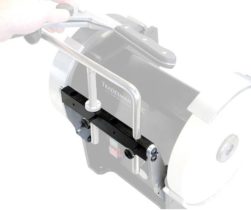 Tormek Bracket
End Mill / Tool Grinding Accessories $ 135 (USD) + Add to cart
Mitre Rest Jig Plate
End Mill / Tool Grinding Accessories $ 65 (USD) Choose Options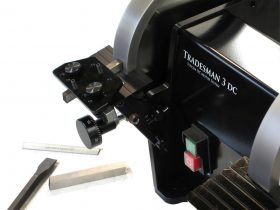 Mitre Rest Jig Plate with y-Axis Micro Feed
End Mill / Tool Grinding Accessories $ 118 (USD) + Add to cart